The Leeds United Archive
Welcome to The Leeds United Archive, a place for Leeds fans to go when they fancy a trip down memory lane. The inspiration for this section of the website is my old Leeds United scrap book that I put together when I was a kid. This scrap book was the place that I put my favourite Leeds United pictures and stories that I'd cut out of old football annuals and thought it would be nice to share them with fellow Leeds fans.
As the Leeds United archive grows, there will eventually be a separate picture and story archive but for now both types of archive material will be featured on this page.
---
Archive Story: Jack Charlton
There is an endless list of stories about jack Charlton...I love the one about the incident following his decision to chase a 50-50 ball for Leeds United with Southampton's speedy winger Terry Paine. Big jack finished up on his back with a ripped sock, ripped shinpad and ripped skin. He chased after Paine and grabbed him round the throat until match referee Jim Finney intervened to save Paines's life.
"Jack, snapped Jim, "you should be sent off that, but I'll let things slide this time. The little bastard deserved it."



---
Archive Picture: Terry Cooper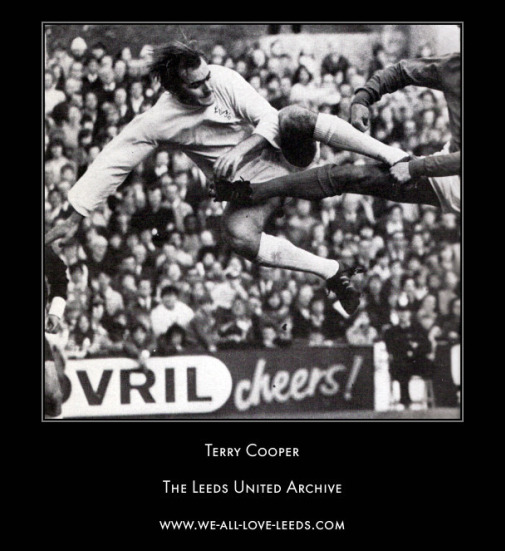 ---
Custom Search
---