Leeds United Watch
The Leeds United Watch page represents the irreverent heart of the We All Love Leeds website. It's where I showcase the funniest and most outrageous things I've come across while watching out for Leeds United related material.
Warning, lots of strictly adults only material ahead.
---

When most people think of Peter Lorimer, they think of his fearsome 90 mile an hour shooting ability, but did you know that during his time at Leeds United he also developed a reputation for being one of the best dancers in the world.
Speaking exclusively to We All Love Leeds, peter revealed that he has always loved dancing since he was a child; although initially he did try to keep his secret passion under wraps, as men dancing alone for the sake of dancing was scorned upon in Yorkshire back in the 1960's.
Very occasionally, however, the Elland Road faithful would be treated to glimpses of his dancing excellence. Long before that lanky twat crouch was doing the robot, older Leeds fans will remember our Peter doing the now iconic Lorimer Hip Shuffle.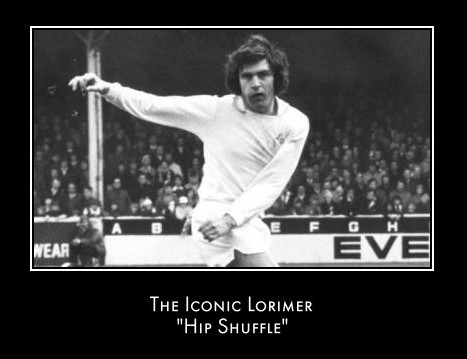 Peter notes that dancing helped him deal with the pressure of being a Leeds United player. He vividly remembers Don Revie saying just before his debut as a mere 15 year old:
"You've got big dreams? You want Fame? Well, Fame costs. And right here is where you start paying."
Peter added "I can't put my finger on what it was about those words but I knew from that moment on I just had to dance as well as play football."
Peter is doubly blessed in knowing that as well as being able to look back at a long and successful career at Leeds United, he also influenced a generation of entertainers.
"It's wonderful to know that my dance moves were embraced by some of the true greats like Elvis...I met Elvis through Billy Bremners dad. Elvis and Billy's dad became big mates when Elvis stopped off in Scotland during his national service.


A Few of The Legends Lorimer Inspired
Is Peter Still Dancing?
Hell yes, although he accepts he doesn't have the same swagger as when he was in his prime. Nevertheless there has been one major benefit of continuing to do his thing.
"I knew it would be tough when I retired from football but that transition was made easier knowing I could keep dancing, plus it's helped me keep in shape. So many ex-players let themselves go once they finish playing - I mean Christ have you seen that lard arse Alan Brazil lately?"
Thanks Peter and in the words of your tiny protoche Prince - I think I wanna dance now!


News Flash
---
Anger Management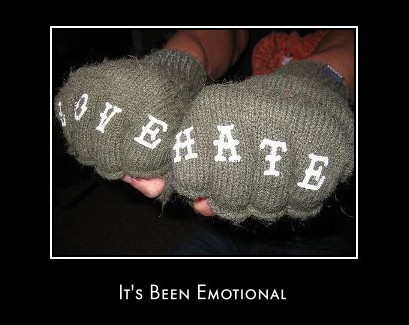 (Photo Credit: Mai-Le)
There simply isn't enough time to document all the incidents and people that have caused Leeds united fans genuine anger over the years, so instead how about some free anger management?
If you want to watch this video on YouTube so you can comment or rate, simply right click anywhere on the video below and select watch on YouTube.


---

This Leeds United Watch entry features a story concerning ex Leeds player Noel Whelan, which I spotted on the truly excellent website www.onemickjones.com. The following anecdote was posted in the LUFC legends forum by site administrator david Harvey's monkey.
I meant to post this but forgot. I was chatting to a former loaded cover model a few weeks back and she mentioned that she'd got off with Whelan at I party I had in Nottingham and that he had a massive cock. So much so that she actually recommended him to another of her mates. She said she spent the whole of a friday night shagging him and that they'd got to sleep abut 7am and he'd been up at 9 to go and play for Cov or Forest or whoever he was with back then. "I think they lost 4-0" she said in closing.
To be fair when Whelan was at Leeds he always was a bit of handful in and around the box!
So just how do you solve a problem like Noel? Fear not Graham, everybody's favourite footballer has the answer.
Click Here For Details.
---
If you read the "We all loathe Leeds United!" article featured on the home page, you were probably as chuffed as I was to discover that Ralph Ineson (AKA Finchy from the office) is a Leeds United fan. Now I'm assuming that also makes Finchy a Leeds fan but in case you are in any doubt have a look at Finchy's official biography from the BBC website.
Finchy is a travelling Sales Rep and David's partner in debauched crime. His rare appearances in the office consist of unprintable language and innuendo. He is unfathomably successful with women.
He also has a tendency to link his masculinity and sense of self worth to his ability to win at the office Quiz Night. He is not nice. However he can throw a kettle over a pub.
If that's not the profile of a Leeds fan, I'll eat my flat cap.
(Finchy in Full Flow)
Coincidentally, I predict Pot Noodle sales will soar in Leeds thanks to the picture of the lovely Angelina above.
---
Not Leeds But Funny
Arsenal fans singing a song about their favourite ex-player; which reading between the lines seems to be suggesting something about his sexuality.


I Can't Think How These Rumours Get Started
---