We All Love Leeds United Guestbook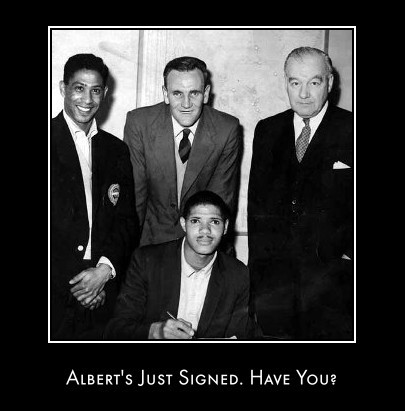 We All Love Leeds United Guestbook
Many thanks for visiting The We All Love Leeds Website, I'd love to know what you think.
So whether it's just to say hello, suggest what else should be included on the site, or anything else related to the wonderful world of Leeds United, It would be great to hear from you.
To make a guestbook entry, simply enter you details in the form below and hit submit.


---
Guestbook Entries
---
Name: Paul Treacy
From: Chatham, New Jersey, USA
Date: 2nd November 2012
"Leeds til I die. Brit livin in USA, part of NY Whites. Love reading and looking at old style Leeds."
---
Name: Caroline Andrews
From: Sheffield, UK
Date: 6th April 2012
"My fiance was a massive leeds fan. sadly passed away, way tooooo young. So come on boys you can do it this season. x"
---
Name: Daniel Rudzinski
From: Leeds, UK
Date: 2nd November 2011
"Leeds United is in my blood forever:) Marching on together ONWARDS AND UPWARDS."
---
Name: Posidelov Alexandr Rostovchanin
From: Rostov-on-Don, Russia
Date: 3rd August 2011
"Hello from Russia. =) WE LOVE Leeds Too ;)"
---
Name: Robin Daddar
From: Toronto, Canada
Date: 16th May 2011
"Back in 1965, I used to support two United teams - Man. & Leeds. That year Man U. beat us 4-1 and I was teased the hell out by my friends and I decided to choose only one United. To their utter dismay, horror and shock, I chose Leeds - and I never looked back. In fact I was the only one in my west London school to support them. And now, some 47 years later, I am still a SUPER LEEDS fan (I still have my Allan Clarke & Mick Jones badges from Esso petrol).
Just went to Elland Road last winter - my first and only time - was great and brought tears to my eyes. For 2011/12 - it's time to get to the top of the division and back to the Premier league. Some great photos you have in the scrapbook - keep up the great work."
---
Name: Andy Manning
From: Hua Hin, Thailand
Date: 19th March 2011
"MOT, Since 1969 to Present Day."
---
Name: Dimitar Dimitrov
From: Stara Zagora, Bulgaria
Date: 3rd February 2011
"Hello. I am from Bulgaria and I support LEEDS United for more than 20 years. I am really proud that I am following Leeds."
---
Name: Steve Farren
From: Fuerteventura, Spain
Date: 4th January 2011
"Leeds United...It's in the Blood."
---
Name: Mark Rhodes
From: Stoke-on-trent, UK
Date: 4th January 2011
"Followed the mighty leeds since 1975 one of the many Stoke whites. Need not ask why don't support my local team. Come on Stoke & Vale you avin a laugh."
---
Name: Ben Matraxhiu
From: Elbasan, Albania
Date: 23rd December 2010
"Marching On Together! Albanian White through and through."
---
Name: Martin Moore
From: Napier, New Zealand
Date: 10th December 2010
"Keep up the good work David. Love to see my grandchildren on the World Class Support Picture Gallery page."
---
Name: Samantha Pearson
From: Middlesbrough, United Kingdom
Date: 17th October 2010
"Leeds fan. MOT"
---
Name: Benny Broadbent
From: Leeds, United Kingdom
Date: 12th October 2010
"Leeds is for life. Glory glory leeds utd. We all love leeds."
---
Name: steakandsid
From: Leeds, United Kingdom
Date: 11th September 2010
"Thanks for linking my channel to your site mate - you have some great stuff on here - didn't realise you were ex-kippax - I traveled with that lot to games for years. Regards Sid"
---
Name: Carl Turpin
From: Seattle, United States
Date: 5th September 2010
"Great site, just finished watching the 1972 FA cup, those were the days, looking forward to the day when we are back in the top flight again. Keep up the good work. MOOR GRANGE RULES,CLASS OF 1975."
---
Name: Paul Wilson
From: Port Stanley, Falkland Islands
Date: 3rd September 2010
"Followed leeds for longer than I can remember. Promotion this year? I dont think so, we need at least two years in the championship, then its time to challenge the so called "big boys."
---
Name: Danny Corrigan
From: Belfast
Date: 31st August 2010
"Been a LEEDS UNITED fan for 40 years and love going to ELLAND ROAD."
---
Name: Eugene Le Matti
From: Bray, Co Wicklow, Ireland
Date: 26th July 2010
"Been a lufc fan for over 40 years and my son follows as well - mot."
---
Name: Keith Le Matti
From: Bray, Co Wicklow, Ireland
Date: 26th July 2010
"We all love leeds. Great footage of 1969 lufc v man u - mot forever"
---
Name: Nigel Phillips
From: Stalbridge, Dorset, UK
Date: 23rd May 2010
"Supported Leeds since the seventies, been through ups and downs, good results bad results, but never ever not supported them. Good times are coming back. Marching on Together."
---
Name: Craig Webster
From: Knottingley, UK
Date: 14th May 2010
"e i e i e i o up the football league we go, when we win promotion this is what we'll sing, we are the champions we are the champions, Grayson is our king.....MOT."
---
Name: Mark Salmon
From: Knottingley, UK
Date: 12th May 2010
"Marching on together, this time to a better league. One more year to premiership football, yippee. super Leeds United forever."
---
Name: Brendad Ivory
From: Offaly, Ireland
Date: 8th May 2010
"FANtastic site m8. Thanks for the memories and laughter. Keep it up."
---
Name: Nigel O'Neil
From: Hereford, UK
Date: 7th May 2010
"Leeds born, Leeds bred. It's in the blood!"
---
Name: Richard Horsley (Ozz)
From: Huddersfield, UK
Date: 4th May 2010
"Since I was first taken to Elland Road by my Dad in November 1975 - Leeds 5 v Everton 2 - this football club has been my religion, my passion, my life. The more we are hated the stronger our love grows. Roll on a Promotion Party on Sat 8th May 2010, if any set of fans in the country deserve this day, we do."
---
Name: Alan Douglas
From: Brighton, UK
Date: 4th May 2010
"Here we go again, making life impossible for ourselves. I don't know what Grayson is up to but he doesn't seem, to me, to have any idea how to motivate the players. Last Saturday at the Valley was a fiasco, playing Johnson out of position and then dropping Gradel back into midfield to cover his ill judged 5 striker ploy.
The biggest problem we have was caused by Grayson bringing in loan players who were not up to it or even looking as if it meant something to wear the shirt. Vokes, Dickov, and McSheffrey are three examples. These guys, along with several others didn't have to play in reserve matches to demonstrate commitment, pride and most of all ability. No, we just dumped the guys who got us 8 points ahead of the pack and brought in so called "players" and then we just disintegrated.
You have to be a bit of a lunatic to leave our best striker on the bench in vital matches. Half a Beckford is better than some of the people we had up front last Saturday. As for Collins well for every good tackle or header he made three bad ones or headers. As things stand with Grayson at the helm, if we do get up, we'll be straight back down. Grayson hasn't built for the future, unlike Mr Bates, and we don't have any emerging stars. All I can say to Larry, is, shut that door, on the way out."
---
Name: David Clements
From: Portugalete (near Bilbao), Spain
Date: 26th April 2010
"Keep up the good work. Leeds United. Best thing since Yorkshire Pudding was invented!"
---
Name: Terry Johnson
From: Perth, Australia
Date: 24th April 2010
"Born and bred in Leeds, my first memory of Elland Road was going with neighbours (my Dad never took me to football). That was in the 1950's, when John Charles was playing. I was in England till 1970 and watched LUFC play in that fantastic season 69/70.
Its sad to see them linger in the Division they are now in - but I'm sure they will get back up. And remember, you could have been born in Manchester and you'd have had to support 'them unmentionables'."
---
Name: Jack Petchjan
From: Nakhonsithammarat, Thailand
Date: 16th April 2010
"100 percent Leeds."
---
Name: Charles Walker
From: Australia
Date: 14th April 2010
"I saw Leeds United from the early 50's. I have seen Revie playing with Wilber Cush and Granville Hair. I saw the great John Charles. When Leeds were first promoted under Revie they were a dour hard mob, even dirty, only their mum would love. Even in their "Real Leeds" days they did not step back. Tough was the fashion of the time and all teams had their enforcers, Leeds were better than most. I have seen a Leeds player punch an opponent who was on a stretcher - the bastard deserved it!
I was at Wembley in 1972, near the goal when Jones scored, and thankfully gave away my ticket for 1973 - to my father, he never forgave me. They were great days but it has been a long time between drinks since 1972.
It has taken too long to get out of playing and struggling against Southend, Wycombe, Yoevil etc. Let's hope they cling to promotion and get a rapid rise to the Premiership, by whatever means.
Regards
Charles Walker
PS I lived in Vancouver when half of the great team turned up to play for the Whitecaps."
---
Name: Doug Moffat
From: Bury St Edmunds, UK
Date: 24th March 2010
"Great site. Keep up the good work. Marching on together."
---
Name: Gerry Walshe
From: Dublin, Ireland
Date: 22nd March 2010
"Site is just brill."
---
Name: Brian Hey
From: Paphos, Cyprus
Date: 12th March 2010
"Lived in Cyprus 4 yrs, my heart is and always will be at Elland Road. A big big fan for 52 years, enjoyed all the heartache and the glory. Billy Bremner will always be my idol. Marching on together, For ever Leeds."
---
Name: Mauro Kraismann
From: Curitiba, Brazil
Date: 11th March 2010
"Marching on together with LEEDS UNITED from BRAZIL!!!!"
---
Name: Kazak
From: Dnipropetrovsk
Date: 8th March 2010
"Hello! I am a Fan of Leeds United. I Live in Ukraine."
---
Name: Noel Corscadden
From: Kilcock, Co.Kildare, Ireland
Date: 17th February 2010
"Great web site! comon LEEDS."
---
Name: Ian
From: Oxenhope, UK
Date: 11th February 2010
"Hi Dave. Met you in Murcia Airport and just checked out your site. Excellent, particularly the old stuff, lump in the throat time!"
Reply
Hi Ian,
It was great to meet you mate. I can't think of a better way of killing time before a flight than talking to a fellow Leeds fan about beating Man U at Old Trafford! Really chuffed you like the site.
Cheers
Dave
---
Name: Steve McHugh
From: Johannesburg, South Africa
Date: 1st February 2010
"Great site...some really funny clips...keep up the great work...MOT"
---
Name: John Gorner
From: York, UK
Date: 28th January 2010
"I have loved super leeds actively since 1965. There is nothing in this world like being a Leeds fan."
---
Name: Mike
From: Leeds, UK
Date: 28th January 2010
"Hi, I'm a Leeds fan brought up on Mr Revie's side - saw Bremner play his first game at Elland Rd."
---
Name: Ian
From: South Africa
Date: 25th January 2010
"Born in Moretown (just off Ring Road) over 62 years ago, and a Leeds U supporter ever since. Lived here down in South Africa since 1952 but managed to get back to Elland Road a few times over the years. Normally my info is gained from the official website, but just recently with the team's involvement in the FA Cup, all of us fans out here have managed to watch some live games on our local DSTV Supersport. The match against Spurs brought back many memories. The match statistics (on the Spurs website ) reveals that over all the years on record, Leeds have played at home against Spurs some 48 times, and won 23, drawn 16, lost 9, goals for 75, goals against 51. So rest assured it should be a pulsating game, played in front of a full house - what a fantstic atmosphere.
On 9th January 1971, I watched my first & unfortunately last game played between Leeds/Spurs at Elland Road, which ended with a 2-1 away win for Spurs, thanks mainly to the fantastically agile performance of Pat Jennings, assisted by all the woodwork, that kept Leeds from scoring despite their possessional domination of almost the entire second half, in front of a crowd of 43,867. Thankfully, despite the lowly status of Leeds in League One (for this year only), this game will be shown on our local DSTV and promises again to be a cup-tie of note and this time the outcome will be very different. Bolton here we come. MOT"
---
Name: Gunnar Nordahl
From: Skien, Norway
Date: 8th January 2010
"Leeds forever! 49 yrs. old Leeds fan who remembers the glory days with Don Revie! We'll be back :-) Soon..:o)
Would be nice to see some more of you Leeds fans on www.fanpopulation.com. New website for football fans all over the world. Has potential to be the Facebook of football, but needs more members. Join it! For free! See ya! :o)."
---
Name: Flemming Poulsen
From: Hjallerup, Denmark
Date: 7th January 2010
"Hello. I am very happy these days. We have just beaten Manchester United. Know we face Tottenham. I have been Leeds Fan since 1973 when we lose to Sunderland in the fa-cup final. I am 44 years old and I will be a Leeds fan until I die.
We are on the way back but we dont have money men like Manchester City and Chelsea. If we get a little more money we will soon be at the top again."
---
Name: Mick Brown
From: Brisbane, Australia
Date: 4th January 2010
"Just read my last post lol. When I said "I was in Ed" that's a place in Sweden for those of you that have never been! Still on a high here after yesterdays result. Even Australian television showed vision of Leeds beating Man U. Great to see Swedish and Spanish fans here (maar geen nederlanders?) Great site keep it up. ex Moor Grange here."
Reply
Hi Mick
many thanks for contributing to the website, it's not being going long but I'm really enjoying putting it together. I'm ex Kippax, now living in sunny Spain (not far from Murcia by the way Guillermo if you fancy watching Spurs vs Leeds over a cerveza or dos).
Still buzzing from yesterday. I was at the game but could only get tickets for the man U end (West Stand Lower - just by the tunnel). Strange witnessing the match from the home supporters perspective. The Leeds Fans were magnificent. Got major goose bumps every time they belted out Marching on Together. 9,000 Vs 66,000, it was a modern day Azincourt!
I took my eldest son Luca (6), it was his first live footy match - not a bad one for starters!
Cheers
Dave
---
Name: Mick Brown
From: Brisbane, Australia
Date: 4th January 2010
"Great Leeds Pub, Thomas in Sweden! One tip however...You need to get rid of the Carlsberg beer towels and get some Tetley Yorkshire bitter ones if you want to make it a truly authentic Leeds pub.
I was in Ed many years ago which was really nice. Also loved the advertisement for "Dubbelkrap" toilet paper on t.v. Do they still have that? Enjoy your stay in Leeds and try to spend some time in the Yorkshire Dales, you will love it. Cheers lads."
---
Name: Mick Brown
From: Brisbane, Australia
Date: 3rd January 2010
"Update - Update - Update - Manchester Utd 0 - Leeds Utd 1. Bring on Tottenham! Marching on Together. Just like the old days!"
---
Name: Thomas Dansken
From: Hässleholm, Sweden
Date: 2nd January 2010
"Nice site, keep up the work.
In feb we are coming with 40 Leeds fans from our Swedish fanclub (LUSS-leeds united supporter sweden)
Sending my own site, the only Leedspub in Sweden, its located in my house :) (the site, only in swedish,sorry)
MOT"
---
Name: Guillermo Hermida
From: Murcia, Spain
Date: 2nd January 2010
"Hi, I'm Leeds Fan from the mid 90's (I'm 38 years old) because it was my team when we play friends leagues with the Pro Evolution Soccer. After that, I became a real supporter, but the closest that I was to a United player was the time I saw Ian Harte playing in Levante FC against Murcia's home team. Sorry about my english, next time we can meet at Elland Road. Bye!"
---
Name: Mick Brown
From: Leeds now Brisbane
Date: 28th December 2009
"Proud to be a long time Leeds supporter who was there in the Revie era and still stayed up tonight despite the 10 hours time difference with UK to see the Mighty Whites overcome Stockport 2-4 on live text! We're coming again so watch out Man Utd on 3rd of January. Marching on together. Proud to be LEEDS."
---
Name: Paul Mallard
From: Leicester, UK
Date: 24th December 2009
Hi I'm liking the site keep up the good work, M.O.T.
---
Name: steakandsid
From: United Kingdom
Date: 30th October 2009
Essential viewing for all Leeds fans.
---
Name: Doug Gisby
From: Chicago, USA
Date: 21st October 2009
Great website. WAFLL
---
Go From Leeds United Guestbook Back To The Home Page